Top most important elements of a website design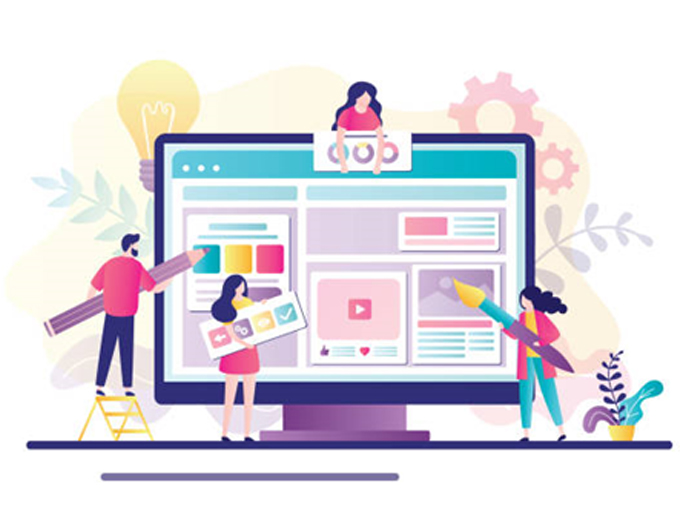 Introduction:
Having a great website is essential for any business owner when it comes to acquiring customers and clients. Yet, what are the qualities that make up a truly remarkable website? Here we list key features that distinguish an excellent site from just an average one. We also provide helpful advice on how you can ensure your own website meets these high standards without having to consult Louisville based web designers such as makespace!
Navigation:
Creating an intuitive and user-friendly website is essential for a successful online presence. Navigation menus should be easy to access from any page, allowing viewers to easily find where they'll like to go on the site. Site maps are always useful in this case as well. It's important not to overwhelm your visitors with menu items or intrusive navigation elements – but instead provide a simple route that allows them efficient movement around your site quickly and seamlessly.
Create a Great Home Page:
Your homepage is the first thing people see when they visit your website, and it's important to make a great impression! Research shows that more than 90% of visitors decide if they like or dislike a business within 10 seconds. To capture someone's attention, make sure you have a professional logo, tagline, and promo message clearly visible on your homepage. Also be sure to include an impressive introductory paragraph so visitors are compelled to explore further.
Effective Calls To Action:
To get the most out of your website, it's essential that you have a clear Call to Action. This can be anything from purchasing a product or service, signing up for a newsletter, starting a trial period, creating an account, requesting more information, making contact via phone call or downloading files. All these are great methods of helping web visitors take action after visiting your site and engaging with your business.
Web Friendly:
It is essential that your website designers are aware of the fundamentals of creating a web-friendly site. This includes having knowledge in SEO (Search Engine Optimization), understanding Meta tags and alt tags, as well as ensuring proper functionality on all major browsers. Many key elements factor into both the visibility and ranking of your webpage; therefore, it's important to make sure your web design team has a complete grasp on the necessary aspects for an effective site.
Quick Page Loading:
Your website should be optimized for speed and ease of use to avoid high bounce rates. Utilizing a dedicated server, eliminating broken links, and limiting animations are all ways you can ensure your content is loaded quickly. Doing so will help keep people on your site longer and give them the best user experience possible.
Create a Great FAQ Page:
Having an excellent FAQ page on your business website is essential for customer conversion. It provides visitors with the necessary information to learn more about you and your products/services, often being the second page they visit right after the home page. To ensure that customers are able to find what they need quickly, it's important to include high-quality content on your FAQ page which accurately explains every aspect of your company.
High-Quality Images:
To keep users engaged on your website, it's important to have professional, high-quality images. These visuals will create a polished and professional look that is sure to engage visitors and can help you retain them in the long run.
Contact Information:
Every business website should showcase prominently their contact details, so customers can easily reach out to a representative if they have any questions or concerns. By providing this information upfront, businesses are making themselves more accessible and building trust with potential customers.
Social Media:
Social media should be an integral part of any business website if you want to increase brand recognition and boost customer leads.
Conversion:
Your website should be a major source of new customers for your business, emphasizing the promotion and advertising of all services you offer. By providing your clients with accessible tools that make doing business with you straightforward and enjoyable, conversion rates on your website can skyrocket, resulting in greater success.
Monitor Your Site's Performance:
To make sure your website is performing optimally, it's important to monitor its progress regularly using clear tracking and measuring parameters. Make a list of the goals you want your website to achieve and evaluate whether those objectives are being met. Take notes after every analysis or consultation with professionals so that you can develop strategies for further growth and success.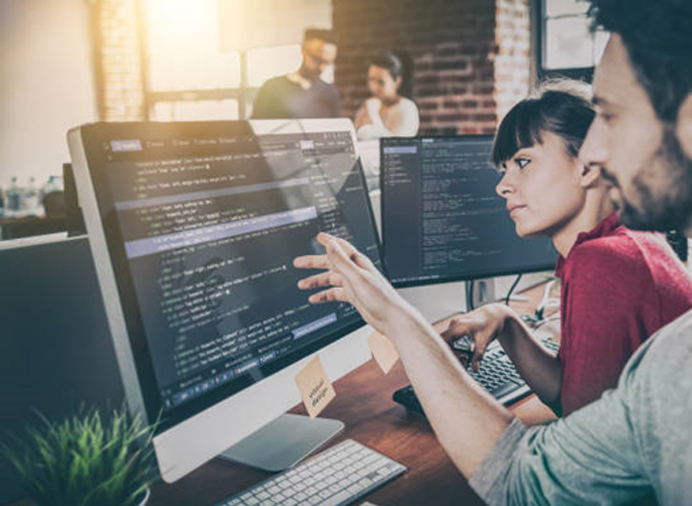 Conclusion:
Creating a website that not only looks great but also performs well is essential for engaging and connecting with potential customers. If you don't have the skills to create ne, consider hiring a professional web designer who can craft an effective user experience while keeping your marketing goals in mind.